This add-on is deprecated since Nuxeo Platform 6.0.
[
Nuxeo RSS Reader is a Nuxeo add-on which provides an OpenSocial gadget displaying RSS feeds.
](https://connect.nuxeo.com/nuxeo/site/marketplace/package/nuxeo-rss-reader)
These feeds can be configured by the Administrator through the Admin Center and by the user himself.
The Nuxeo RSS Reader package requires no specific installation steps. It can be installed like any other package from the Marketplace or from the Admin Center.
After you installed the Nuxeo RSS Reader, a new vertical tab appears in the Admin Center called RSS Feed.


A new gadget is also available on your home page called RSS Reader.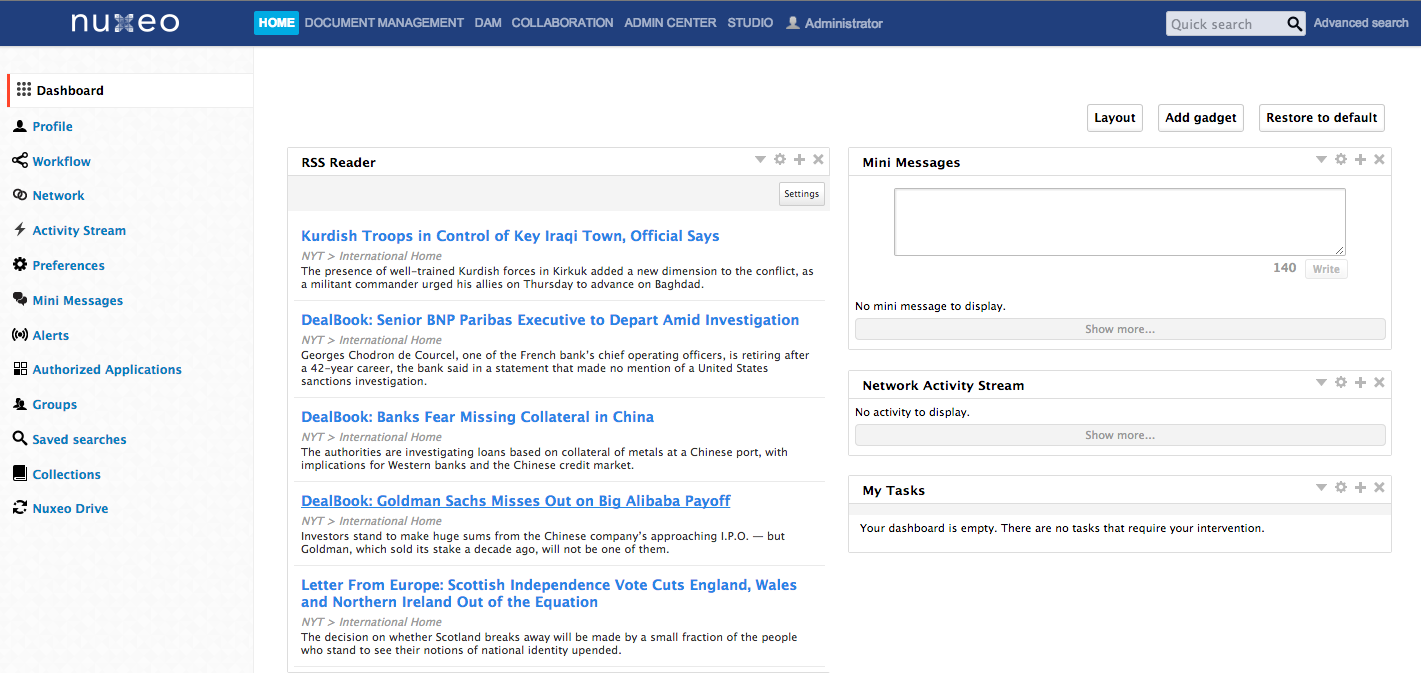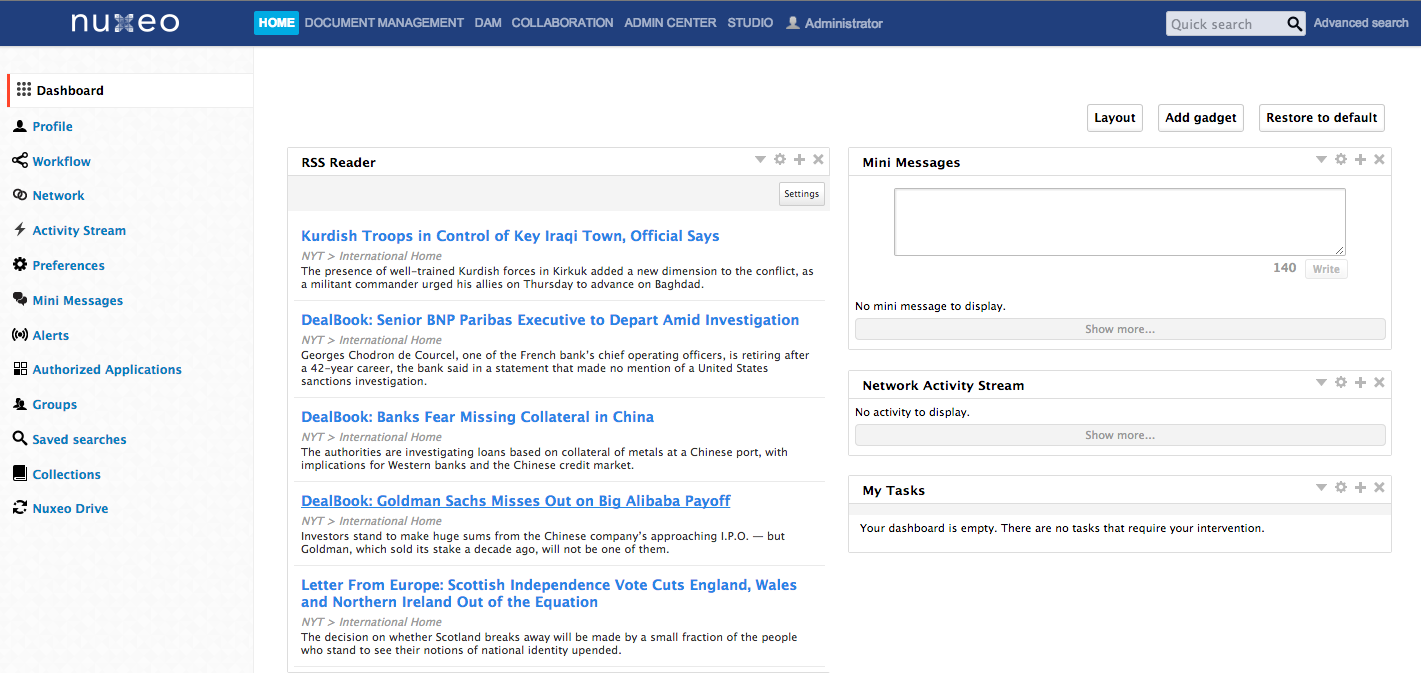 ---