Permissions Overview
Permission
Actions in Workspaces
Actions in Sections
Read

Consult content
Comment documents
Collect content
Follow content

Consult content
Comment documents
Follow content

ReadWrite

Create documents
Edit documents
Tag documents
Add / remove relations
Start a workflow
Delete documents
+ Read actions

Create sections
Tag documents
Unpublish documents
Delete sub-sections
+ Read actions

Manage everything

Manage permissions
Set alerts to other users
Apply a preset look on documents
Manage deleted documents
Define publication targets
+ Edit actions
+ Read actions

Manage permissions
Set alerts to other users
Apply a preset look on documents
Manage deleted documents
+ Edit actions
+ Read actions

Can ask for publishing
Submit documents for publishing
For more information on how to grant and manage permissions, see the related documentation.
Managing Permissions on Content
Granting Permissions to the Application Users and Groups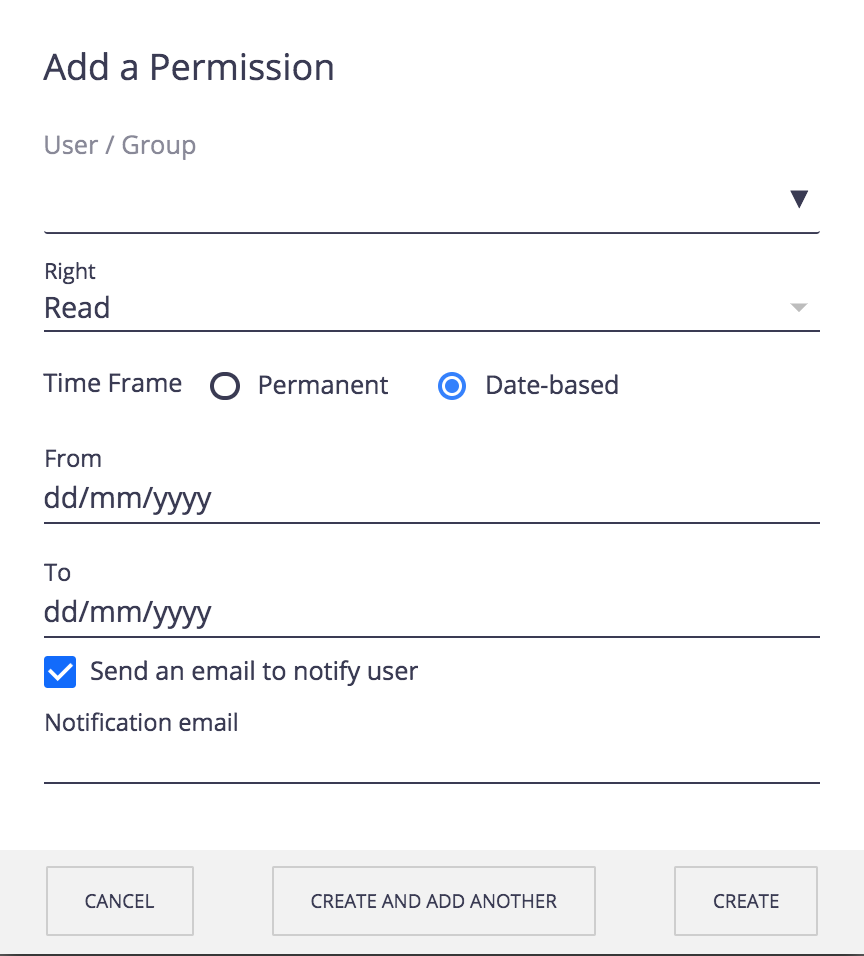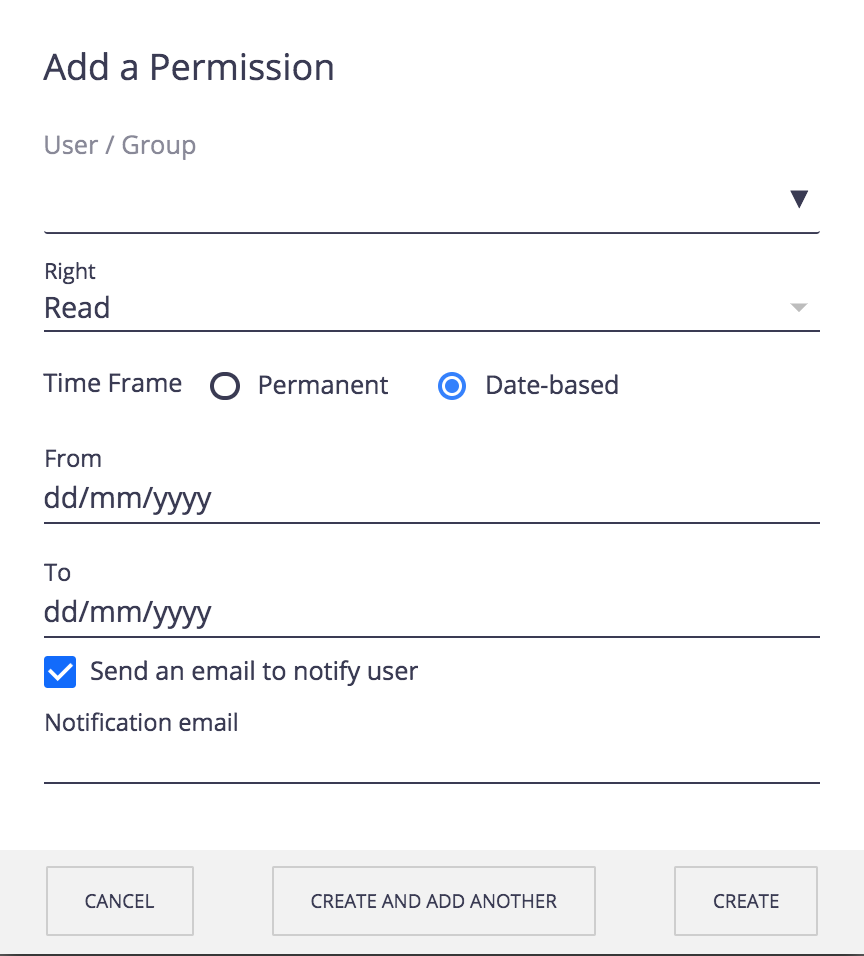 Granting Permissions to External Users (Instant Share)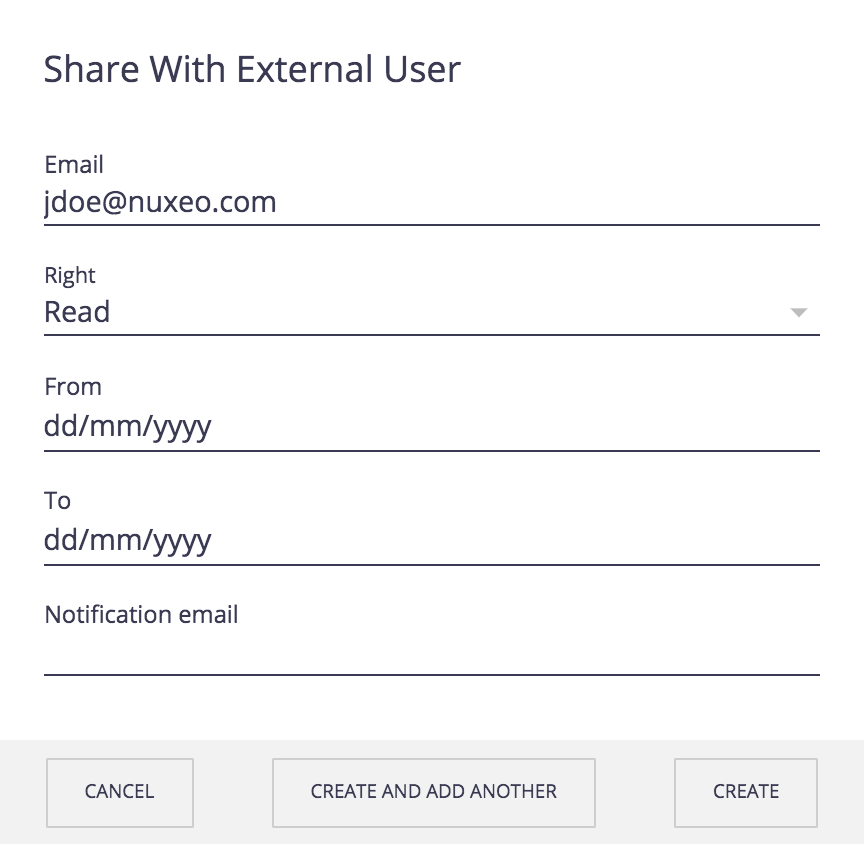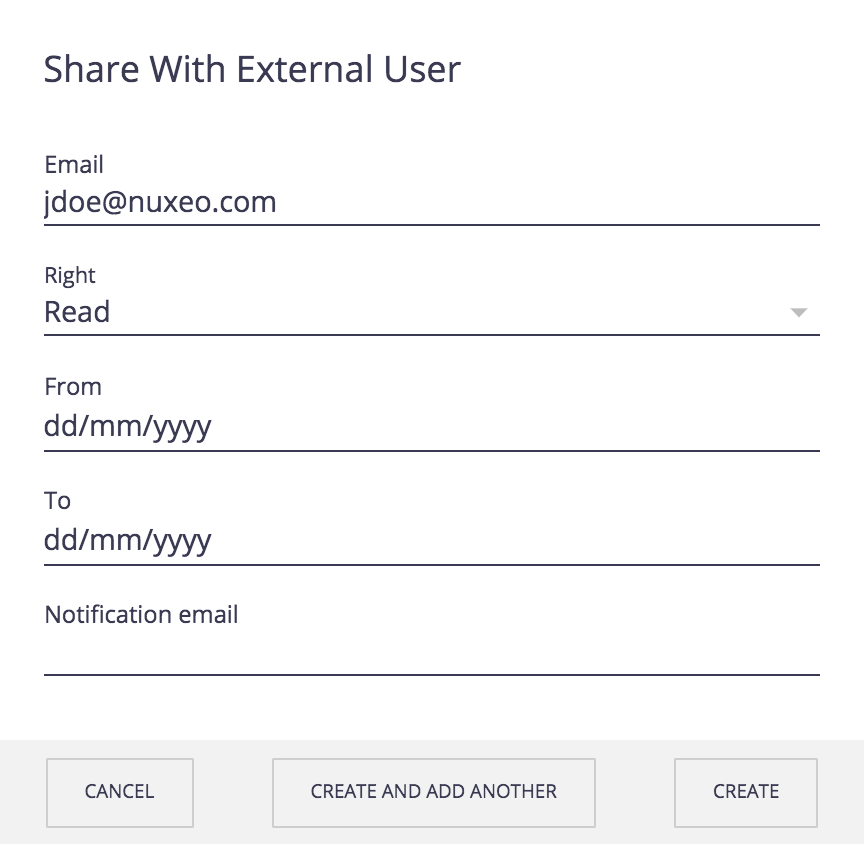 Editing Permissions
To edit a permission click on

next to it, from there you can modify the permission and/or the date frame.
Deleting Permissions
To delete a permission click on
next to the permission you want to delete, click Ok on the confirmation popup.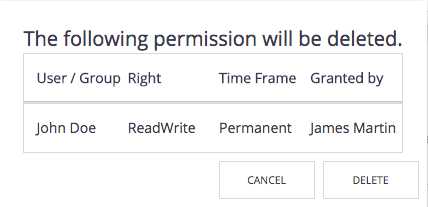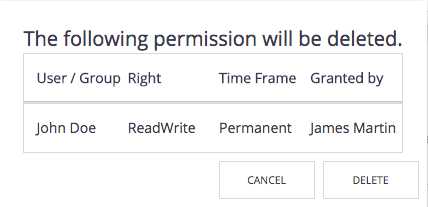 ---
Want to add your own access rights?