A file document is composed of an attached file that you upload on the application. You can upload files of any format.
A file is composed of:
A title (mandatory),
A description (optional),
An attached file.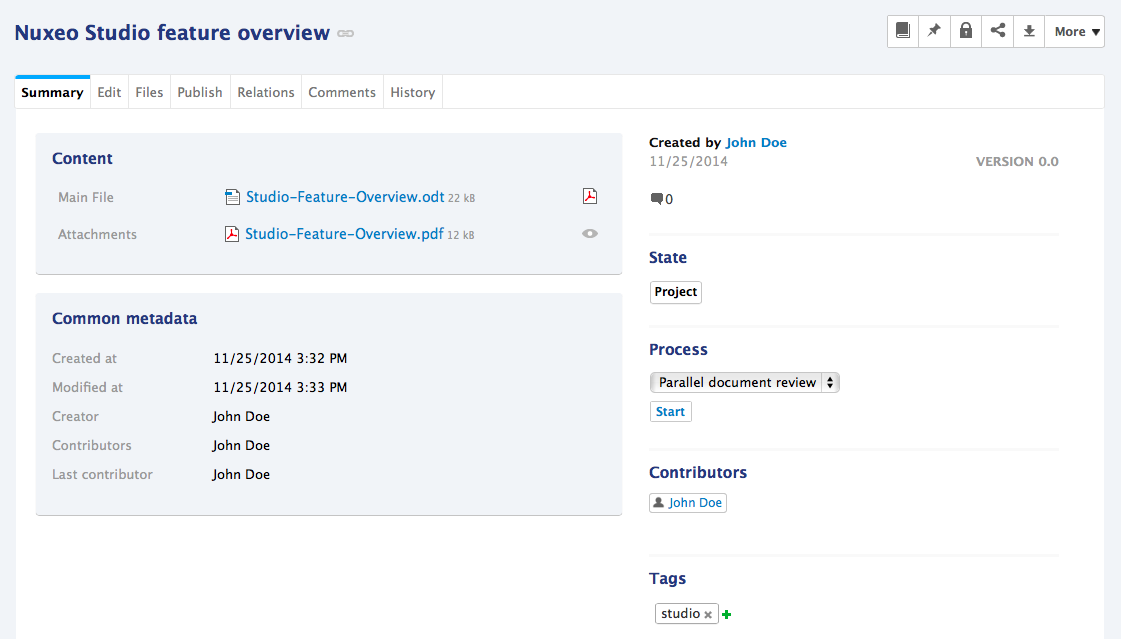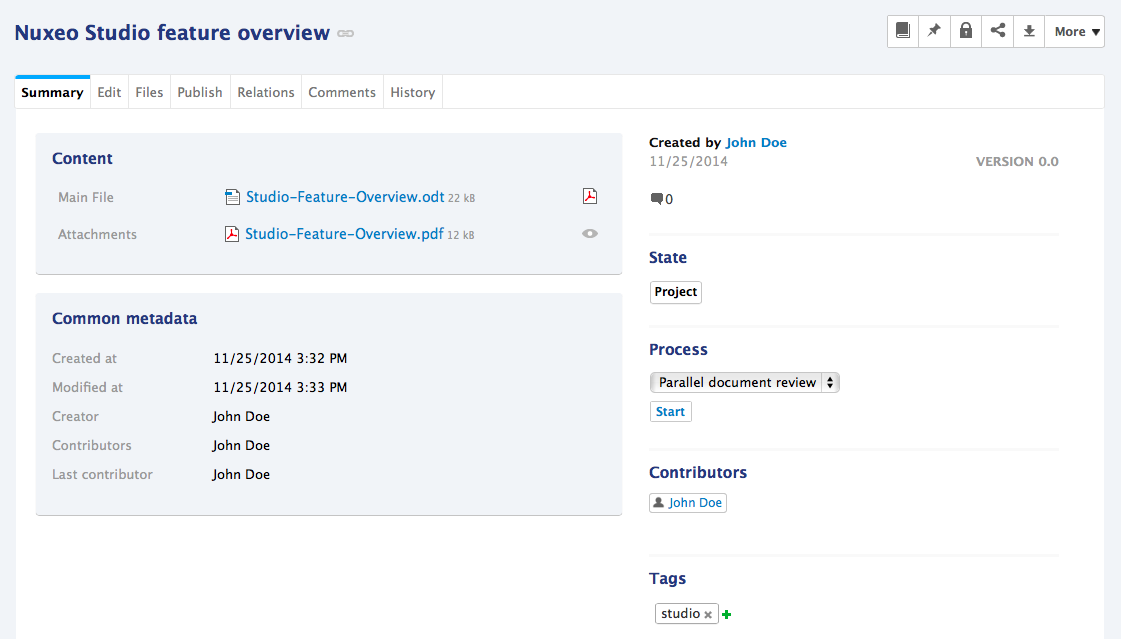 To create a file:
In the Content tab of the workspace, click on the New button.
On the window Available document types, click on the desired document.
Fill in the document's creation form.
Click on the Create button.
Other ways to create a file
When the file is created, users can enhance it by filling its metadata, adding attached files on it. When the document is completed, you can publish it in one or several section(s).
---
Related User Documentation
Related Customization Documentation