The note is a document that consists in a text displayed in the Summary tab of the document. The note is usually created using the integrated rich editor, displayed in the note creation form. This editor enables layout modifications on the text.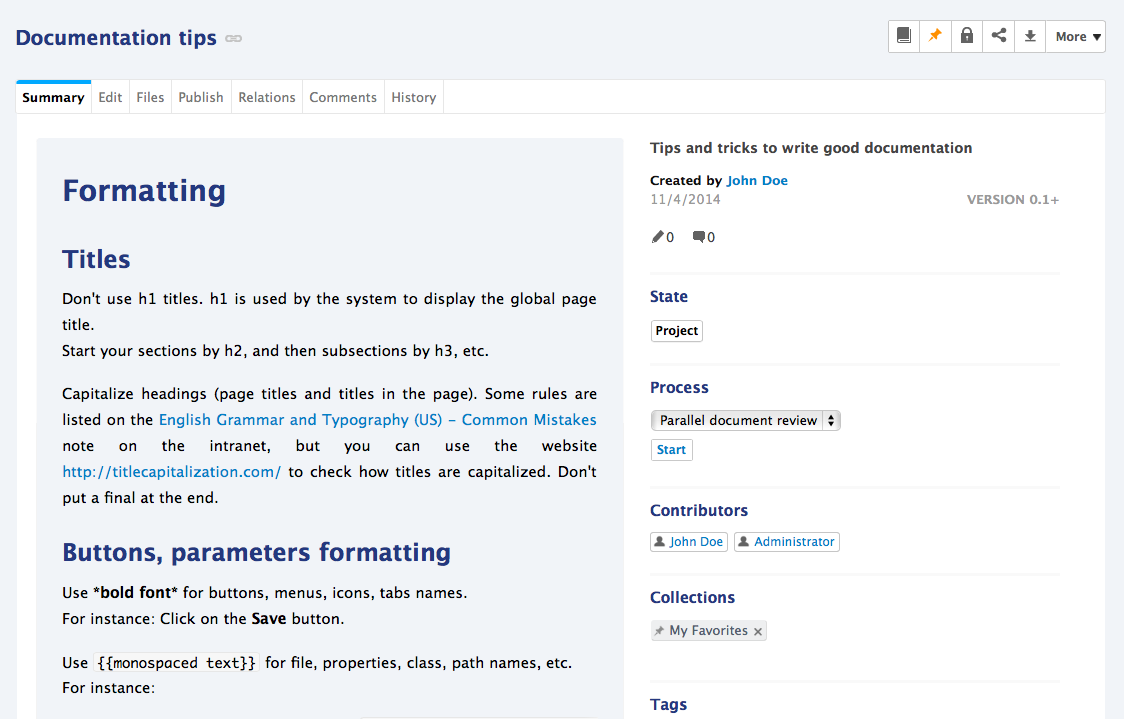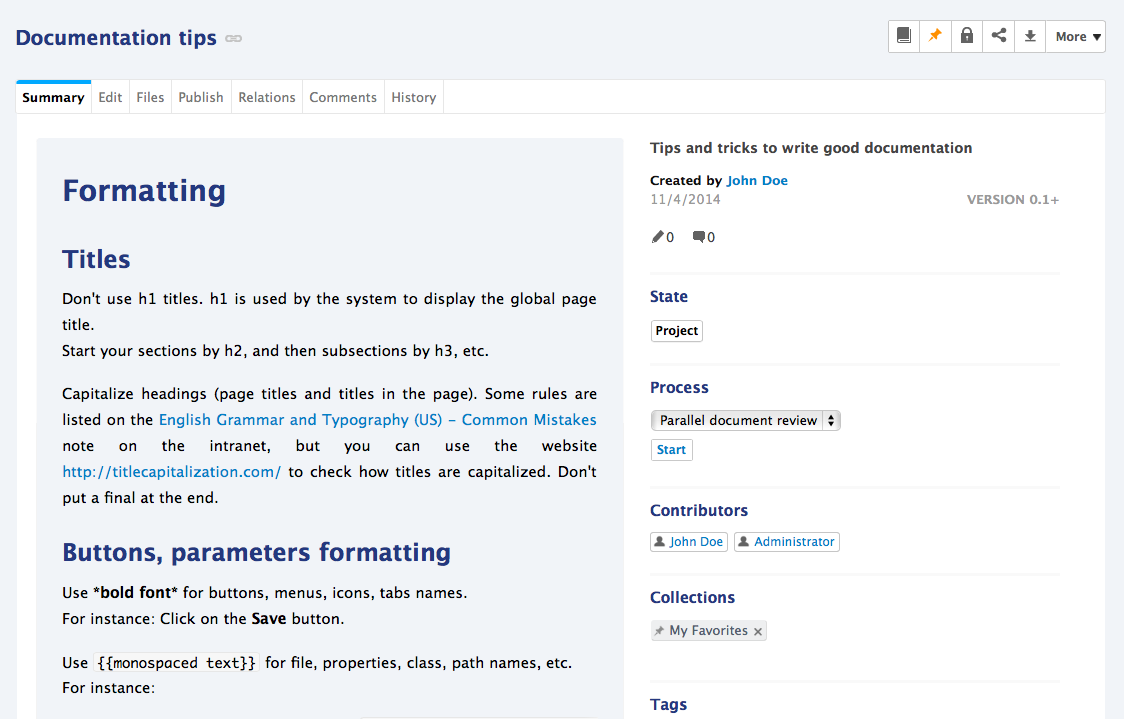 The default format of the note is HTML. The other formats available are .txt, .xml and Markdown.
A note is composed of the fields below:
| Field | Description |
| --- | --- |
| Title | Note's title |
| Description | Text that explains what the note is about. |
| Content | Text of the note created using a rich text editor. |
| Format | Format of the automatically created file used to export notes from the Nuxeo Platform. |
To create a note:
In the Content tab of the workspace, click on the New button.
On the window Available document types, click on the desired document.
Fill in the document's creation form.
Click on the Create button.
Other ways to create a note
When the note is created, users can enhance it by adding comments, attached files on it, or just editing it.
---
Related User Documentation
Related Customization Documentation