The preview enables you to see an insight of your document.
To preview a document:
On the Summary tab of a document, click on More > Preview. The document's preview is displayed in a pop up window.
You can also preview a document with the Info-View pop-up, accessible from any thumbnail listing.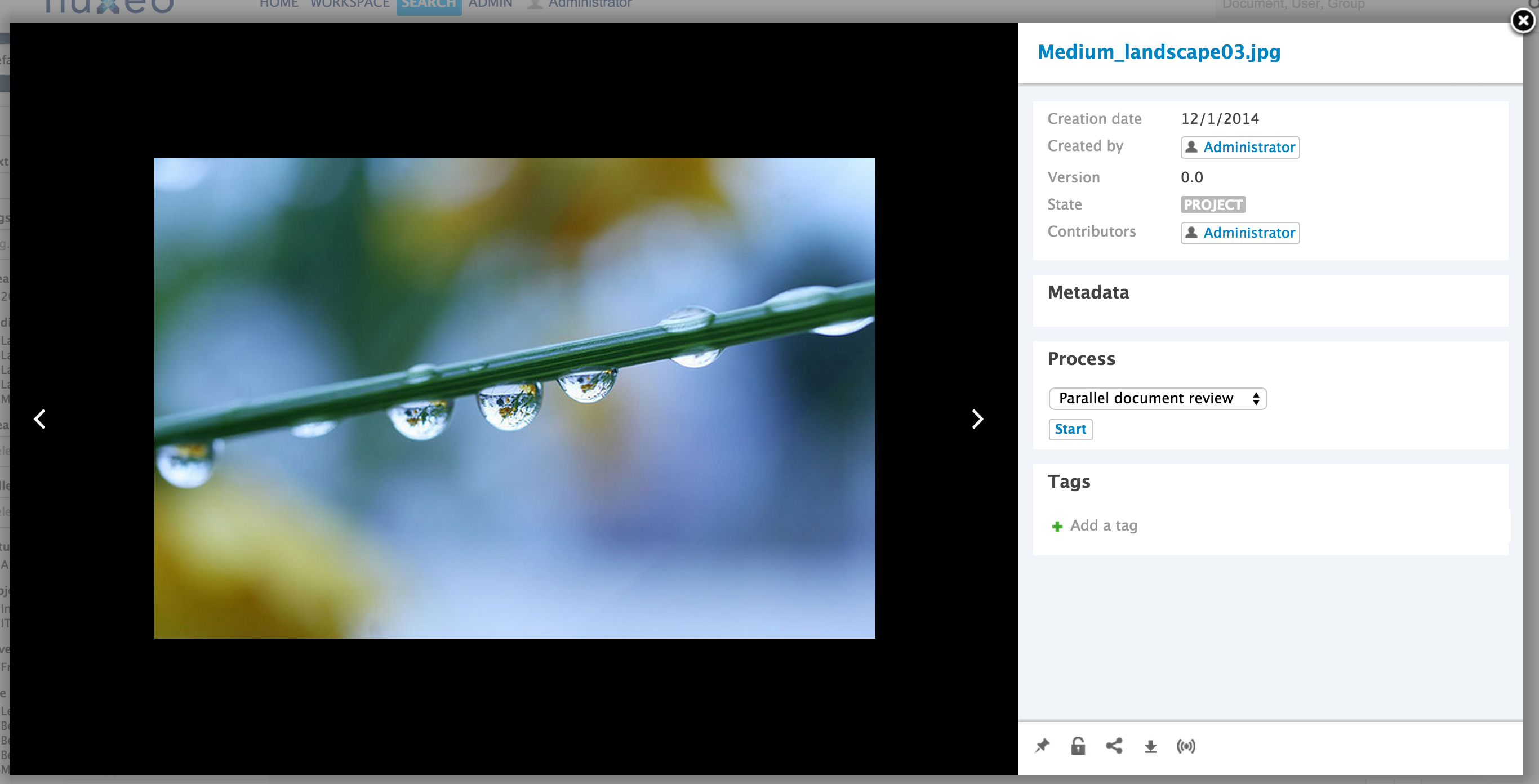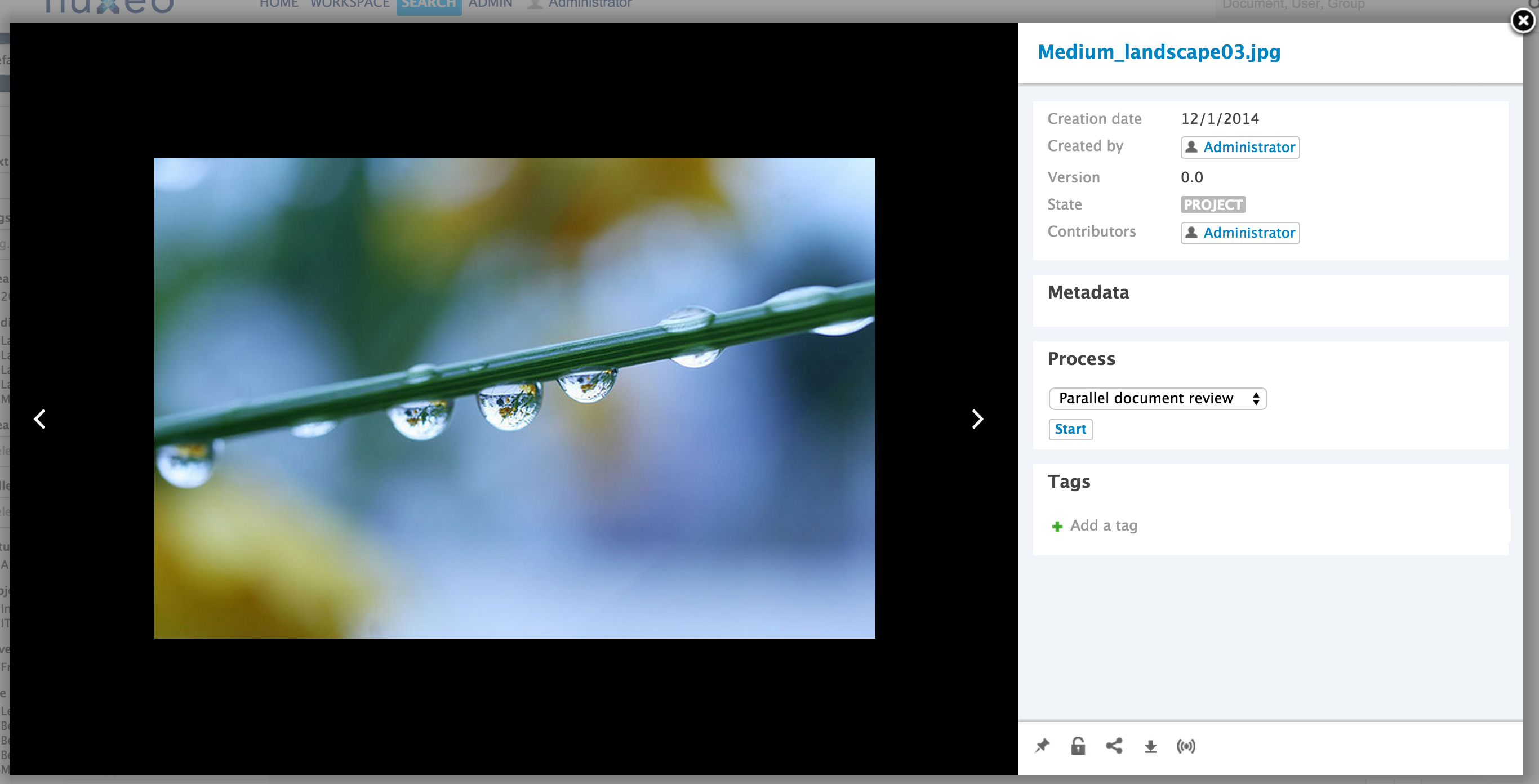 Supported Formats
The installation of third-party software is required for some formats of the list below.
| File format | Preview supported |
| --- | --- |
| .doc | Yes |
| .docx | Yes |
| .html | Yes |
| .jpg | Yes |
| .odp | Yes |
| .ods | Yes |
| .odt | Yes |
| .pdf | Yes |
| .png | Yes |
| .ppt | Yes |
| .pptx | Yes |
| .psd | No |
| .tiff | Yes |
| .xls | Yes |
| .xlsx | Yes |
| .xml | No |
---