This Unicolor Flavors Set package lists a set of flavors that customizes the colors of your workspaces, sections or any space on your Nuxeo application.
Available colors are Blue, Brown, Gray, Green, Mantis, Orange, Pink, Purple, Red, Turquoise and Yellow. Here is an example of the Pink flavor: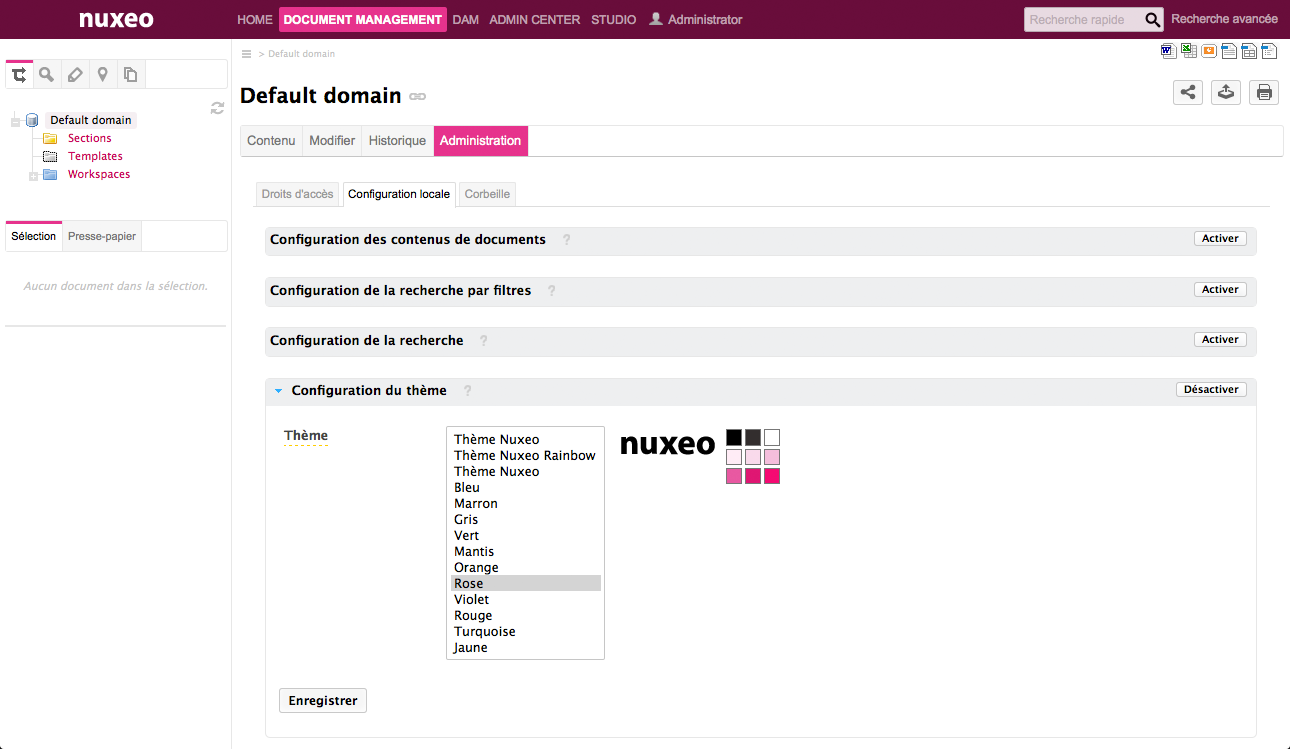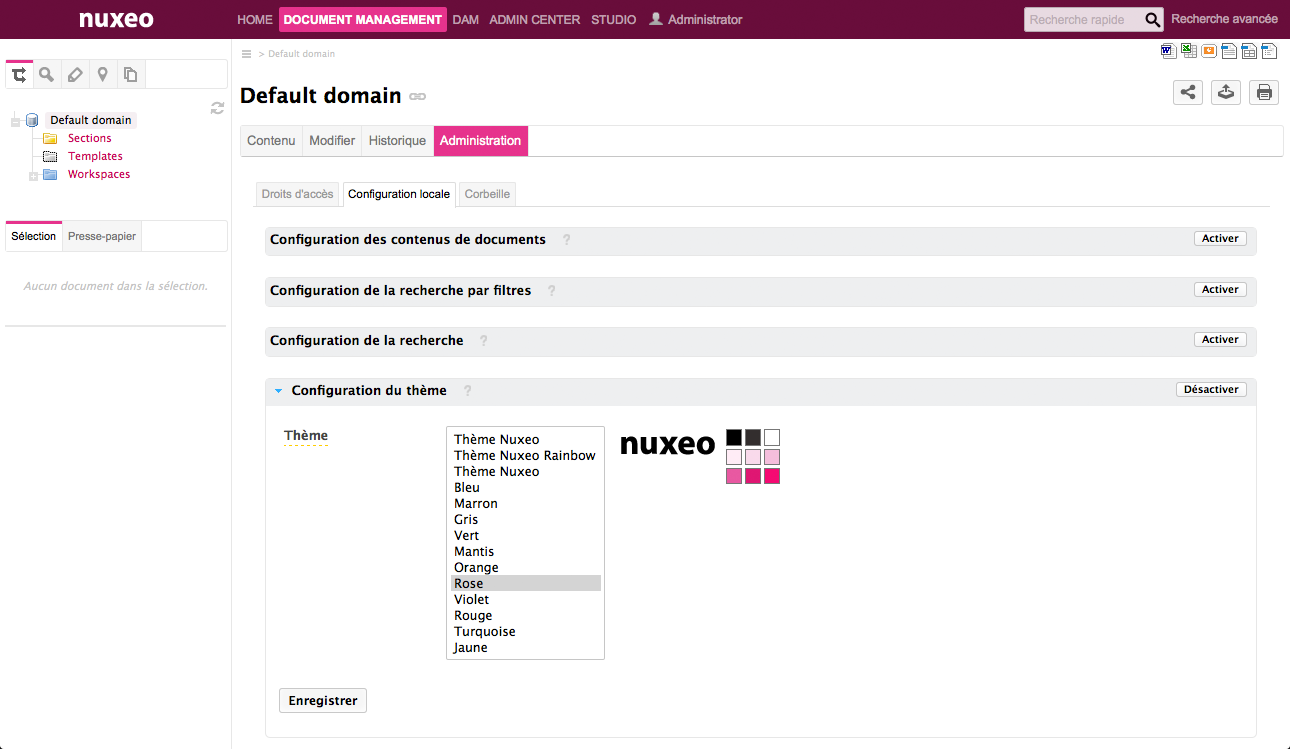 To use the Unicolor Flavor Set and understand what is a flavor, you should report to the workspace theme configuration.