The Application Definition page enables you to manage the requirements of your Nuxeo Studio project and your application.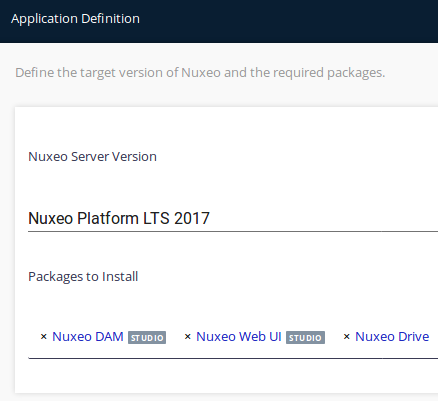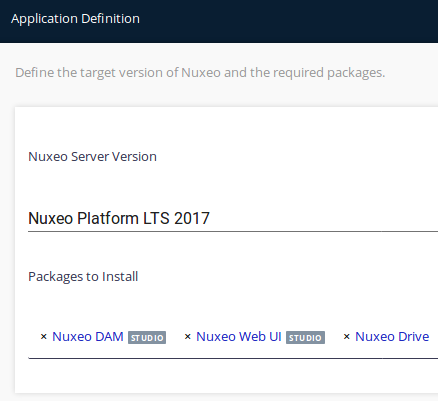 Target Platform: The target platform of the customization. For more information about target platform see the Upgrade Instructions page.
Target Packages: The list of additional packages that bring additional features to your application and need to be installed on your instance.