Nuxeo Studio includes an Application Templates library composed of Studio projects or samples that you can use as a basis for your own project. This enables you to import new document types, lifecycles, workflows, features in your project as a template that you can edit to adapt it to your project.
Watch the related courses on Nuxeo University
To make Nuxeo Studio discovery easier, we automatically import the Default configuration template that corresponds to your target application when a Studio project is created. You can then see how the configuration is done and start your project from it.
In the Application Templates library, you will find very complex ready-to-use templates for complete function use cases (such as Human resources - Vacation request workflow) or some unitary cases, such as Custom Doc ID generation or Nuxeo School: Sending emails.
For each application template you're displayed some a set of information:
Project version: The version number of the application template.
Target version: The version of the Nuxeo Platform and possible add-ons required to install the template.
Import this package: Click on this button to import the package that you want and follow the instructions. This button is displayed only if your Studio project is configured for a compatible target version of the template.
Details: Click on this button to be displayed the list of Studio configuration items defined by the template.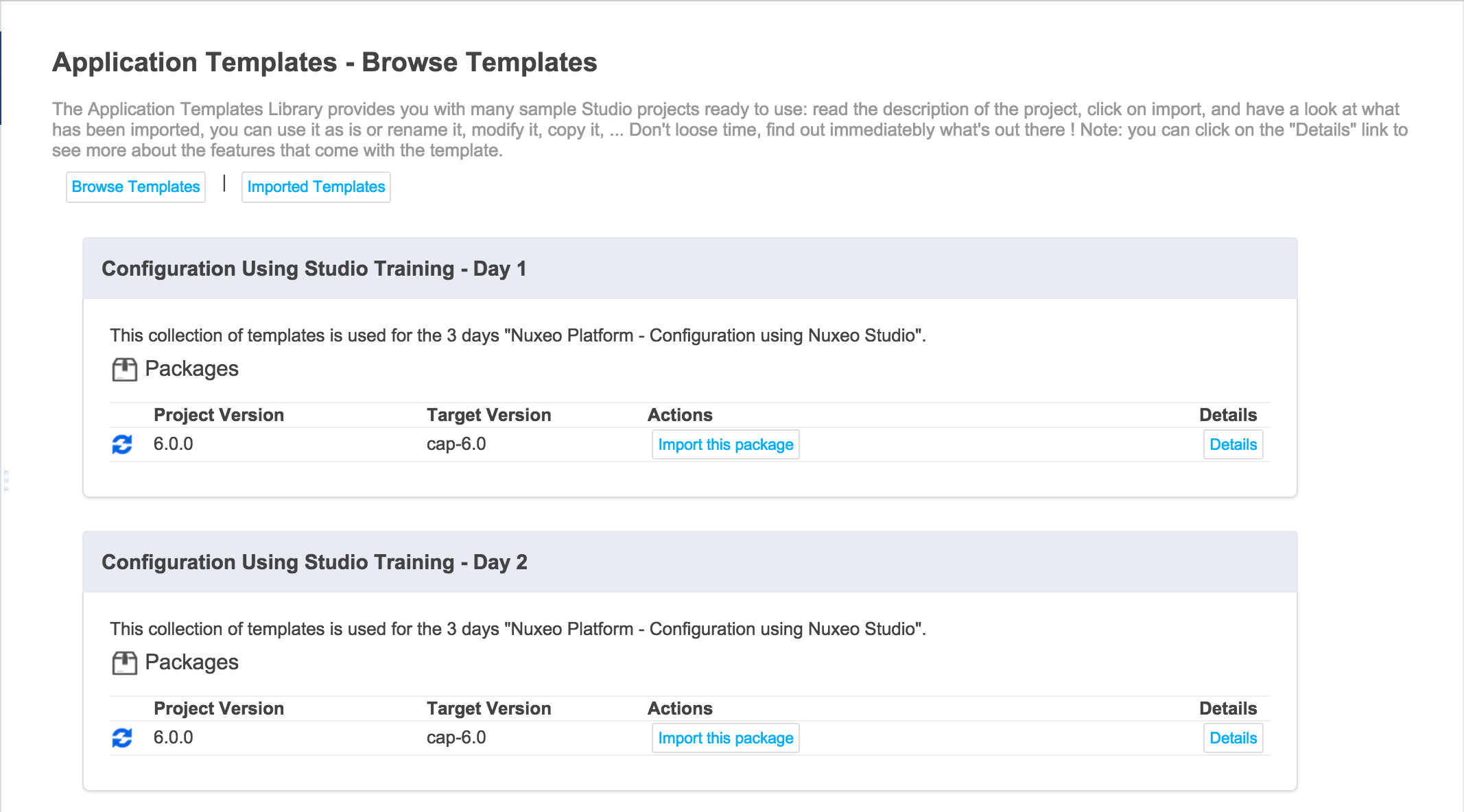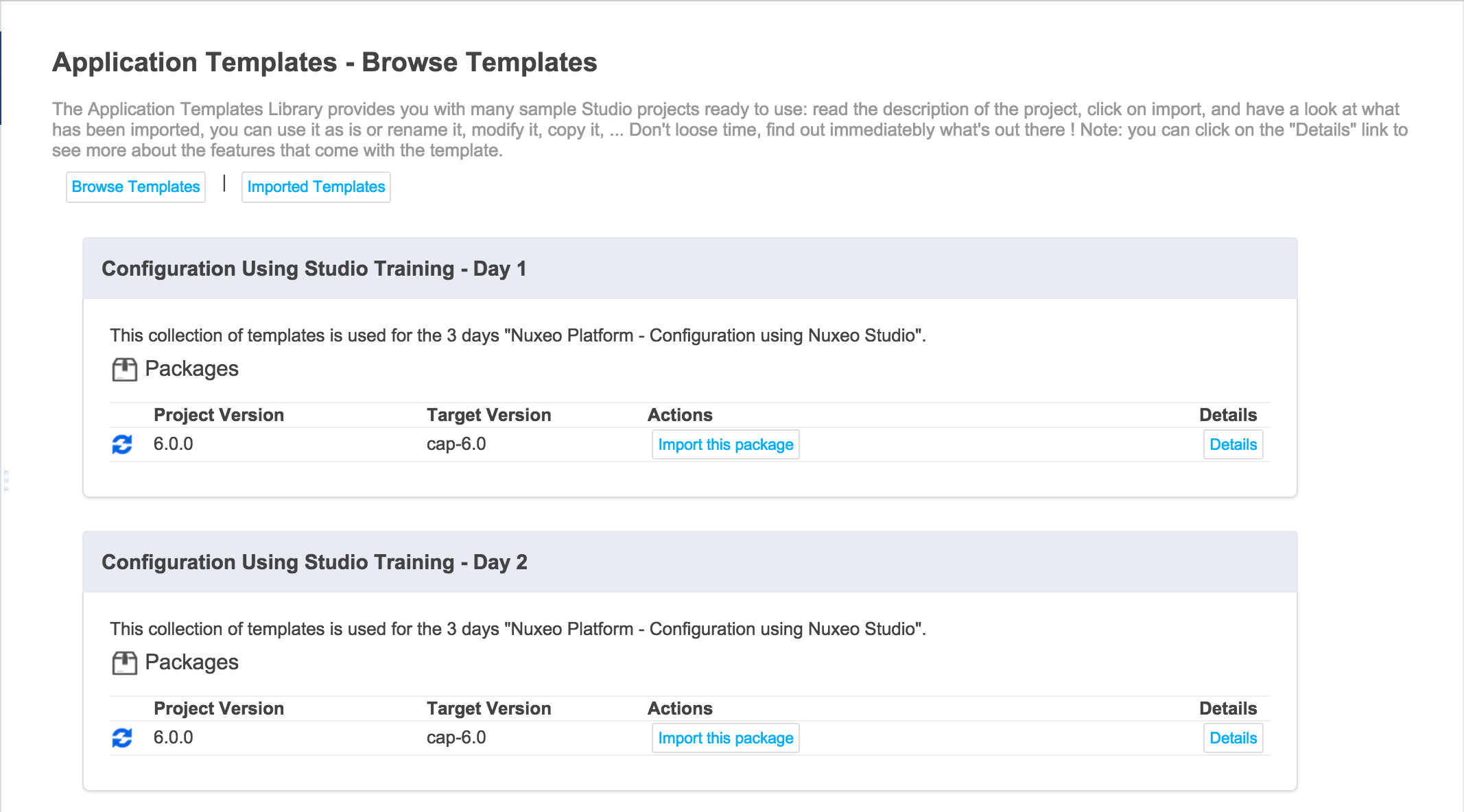 For more information about application templates you can see the page Using Application Templates and the detailed documentation for each of them.